Each month, Plumbing & Mechanical shares its best tool tips and ideas for saving time and money, which are submitted by its readers. In this blog series, we share some of our favorite Tool Tips from the pages of Plumbing & Mechanical, as well as examine the General Pipe Cleaners' products we would recommend for the particular issue.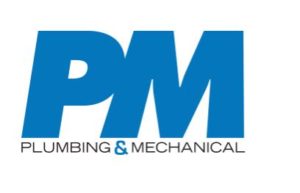 In this post, we will be sharing some great tips on how to handle those pesky toilet clogs and how these problems can be solved with General's revolutionary Kinetic Water Ram® and VersaPlunge™ toilet plunger.
"I recently had a toilet that just wouldn't flush. The siphon jet had very little flow to make the toilet flush. I pulled the toilet and removed the tank, but found no apparent blockages. I took it outside and flushed the toilet from every angle with a garden hose, then reset the toilet, but it still wouldn't flush.
I adapted my air compressor nozzle to a piece of ¼-inch copper tube and pushed it up into the jet hole. I wrapped a rag around the tube to make a seal and gave it a few shots of air. Several flushes and shots of air later, the toilet was flushing like new again. This made my customer — who was also my wife — and me very happy!"
Joe Zuback
T & J Plumbing
Pinedale, Wyoming
We agree that using a powerful shot of air can be very effective for breaking up stoppages without damaging any pipes. That's why General invented the Kinetic Water Ram. Rather than needing an air compressor, rags or other accessories, the Kinetic Water Ram is a compact and handheld tool that requires little effort or setup. Simply pump it up, put it in the drain and pull the trigger. Instantly, the tool fires a burst of compressed air that drives a shockwave of kinetic energy through water to break up the stoppage. The instant impact protects pipes and joints because there is no build-up of pressure in the plumbing system. As for getting a tight seal, General makes a toilet attachment for the Kinetic Water Ram that screws onto the front of the Ram and enables you to position the cone in the bowl to get a tighter seal. This allows you to blast the stoppage with more force without splash back.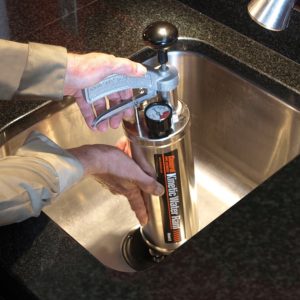 Puppy Training Pads
"When working under a sink or repairing a toilet and you have water dripping, use puppy training pads to help soak up the drips and spills. You can also leave a few with a customer so if they have a leak, it's contained until you get there."
Ron Gillespie
Victory Plumbing Services
Phoenix
Toilet Water Removal
"When evacuating water from a toilet tank or bowl, I use an inexpensive multi-use transfer pump with two 51-in. hoses, which you can cut to size. Place one end in the tank or bowl and the other end in the lav sink, shower, tub drain or pushed through the commode drain. Then just pump out the water. No mess, no Styrofoam cup, no heavy shop vac to carry in — simple, clean and efficient."
Edward King
King Plumbing
Cortland, Ohio
Splash back and wet floors are often seen as the collateral damage of plunging or evacuating water from a broken toilet. Fortunately, products like General's new VersaPlunge plunger were designed to address this issue. General's VersaPlunge has built-in features that address the flaws found in traditional plungers that often lead to wet floors. The VersaPlunge has a patented VersaFlange™ that can mold to most shapes and sizes. This unique flexibility gives it the ability to form a seal with virtually any shape toilet opening, drastically reducing the risk of splash back. The other key feature of the VersaPlunge is its handle that has a built-in relief valve that lets you purge the air from the device before thrusting. Since water doesn't compress, that means that the blockage gets 100 percent of your efforts, with less chance of blow-back. The result is a cleaner, drier job site!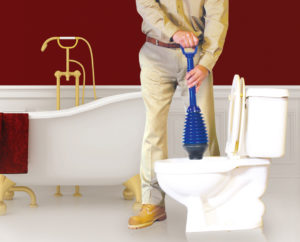 Stay tuned to see what Tool Tips we share next!
Contact the Drain Brains® at General at 800-245-6200, use our easy online form, or by email – info@drainbrain.com. Visit the powerful and convenient, clog-busting Kinetic Water Ram and innovative, splash-proof VersaPlunge plunger pages and add them to your arsenal of plumbing tools for modern plumbing solutions.
Ready to buy? Find the location nearest you for authorized General Pipe Cleaners products.