Q. The economy is getting off it's knees and starting to pick up. It's time for us to get another truck on the road. What should I look for in selecting drain cleaning equipment?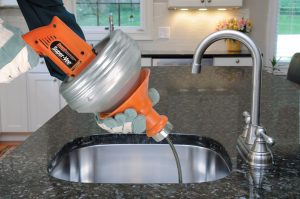 A. Remember your "three R's":
RELIABILITY.  Downtime costs money.  Choose a manufacturer with a solid reputation for tough, dependable products.  And make sure they're easy-to-maintain.  But remember: cables do most of the work.  The best are left hand coiled over a wire rope center for maximum strength and flexibility – and maximum kink resistance.
RANGE.  Different problems demand different solutions.  Consider a selection of cable drain cleaners for common clogs – and water jets for grease, sediment, ice and other soft blockages.  And don't forget sectional machines for large, long-run lines.  Aim for an equipment mix that lets you solve all sorts of problems – inside and out!
RISK.  Safeguard yourself, your employees, an your business!  Always demand equipment with a complete safety package.  Do they include ground fault circuit interrupters (GFCI's)?  How about safety slip clutches?  Do they feature air-actuated foot pedals – with no direct electrical motor contact?  Protect your livelihood!
For more information, or to ask a question, email info@drainbrain.com or visit www.drainbrain.com.