It's time for the Drain Brains to reach into the old mailbag and provide easy answers about our tough tools! Here's today's question:
We use a large drum-type drain cleaning machine to clear tree roots. But my buddy swears by his sectional drain cleaning machine to do the same job. What's the difference? And which one is better?
Well, heavy-duty drain cleaning machines with large-diameter cables are needed to clear tree roots. There are two types of machines available, drum-type and sectionals. Each has its own advantages.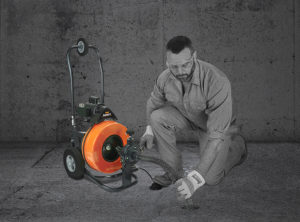 Drum-type drain cleaning machines have the advantage of being self-contained, fast and easy to operate. The entire length of cable is contained in one drum and can be transported in a single trip to the jobsite. A variable speed automatic feed drives the cable at a rate of up to 20 feet per minute, making it easier for the operator to get the cable to the clog quickly. It also helps to retract the cable more easily. A 100-foot cable can weigh 100 pounds.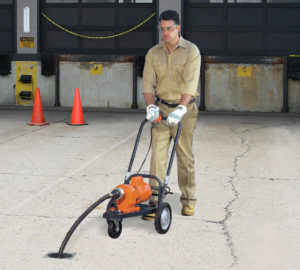 More Information
Sectional drain cleaning machines have the advantage of being lightweight. The cables are carried separately from the machine as 5-, 8-, 10-, or 15-foot sections. No need to carry the weight of 100 feet of cable when the job only calls for 50 feet. Once on the job, the cables are fed into the line one section at a time and coupled together as needed. The open-coil design of the sectional cable helps corkscrew the cable down the line, making it easier to clear longer runs. And if a section is ever damaged, it can easily be uncoupled and replaced.
As you can see, each type of machine has its own unique benefits and features. So, the correct answer is this: the type of machine that is the "best" machine for you is the one you're most familiar with.
Check out General's blog post on the recent "cult-like" fandom of sectional machines.
For more information, contact the Drain Brains® at General at 800-245-6200 or by email – [email protected] You can also communicate with us by using our handy form too. Take a look at our Where to Buy page to locate a distributor nearest you that carries our drain cleaning machines. Some of our drain tools can also be rented at certain locales.