"When you're renting drain cleaning equipment nearly every day, you need tough, reliable machines."
So says Von Hunn, owner of Garden True Value Hardware, Garden City, KS.
In business for nearly two decades, Hunn's facility serves residential and commercial rental customers in southwest Kansas. And drain cleaning forms a "significant" slice of his business.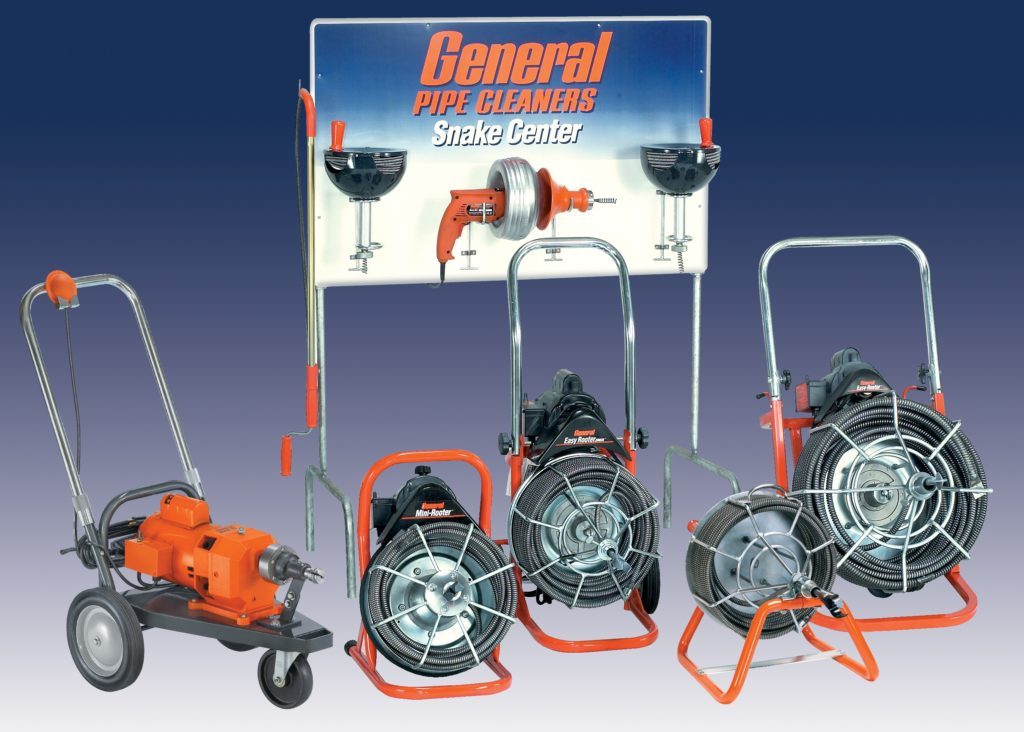 "Easy" Choice
That's why Hunn chose General Pipe Cleaners' range of cable drain cleaning equipment – with Easy Rooter® for his flagship machines.
Easy to transport, use and maintain, the rugged Easy Rooter brings heavy-duty performance, superior reliability, and excellent safety features to a wide range of rental requirements.
The open cage facilitates easy cleaning for maximum turns. And the wear-resistant powder coated steel frame with "roll bars" protects the durable 1/3 hp electric motor. So rental facilities enjoy maximum performance, longer life, and greater efficiency – even under demanding rental conditions.
Hunn calls Easy Rooter "easy to demonstrate and safe to use." From Safety Slip Clutch to Air Actuated Foot Pedal to GFCI, rental customers enjoy extra confidence with General's suite of standard safety features.
They also prize the extra-long, locking folding handle for easy loading into most cars. The popular General machine maneuvers easily on 10″ heavy-duty wheels with ball bearing hubs for long life and less maintenance.

Bottom Line
Most importantly, Hunn says, Easy Rooter – like all his General equipment – works.
"I can't remember ever having a problem with it – and it's used for all sorts of drain cleaning jobs!"
Hunn calls it "excellent" for unclogging severe stoppages from 3″ through 10″ lines. The large plated steel cage carries 100 ft. of 3/4″ or 5/8″ Flexicore® cable.
"Flexicore® is another reason why GENERAL is so crucial to the success of our drain cleaning rental business," Hunn says.
Heavy-duty wire tightly coiled around 49-strand aircraft-type wire rope, Flexicore® offers superior strength, kinking resistance, and flexibility. The rugged General product carries a one-year warranty against defect or breakage – the industry's best.
"We prefer General to other brands," Hunn concludes. "Our customers are satisfied, and so are we!"
For more information, contact the Drain Brains® at General at 800-245-6200 or by email [email protected].