At the end of 2022, General Pipe Cleaners, a trusted name in the drain cleaning tools industry, created the "Give Us Your Best Shot Photo and Video" contest. Users of our drain cleaning equipment had the chance to submit their photos and/or videos of themselves performing drain cleaning, using our tools for a chance to win a Power-Vee®, Super-Vee® or Kinetic Water Ram®. As drain cleaners, they proved their expertise using our equipment to unclog drains, from small pipes to large sewer lines. So far, we have run the contest twice and have had four winners in total. In this blog post, we will highlight each winner.
Emily Bush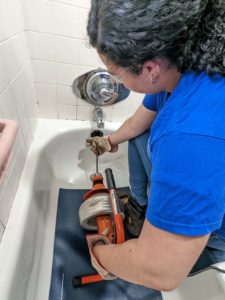 Emily from Bush Family Plumbing was our first-ever video winner for her work using our Super-Vee with the Handy-Stand. She is a professional when it comes to using drain cleaning tools. "We love using our Super-Vee with the "extremely handy" Handy-Stand. It's such an efficient drain cleaner tool! Makes clearing tub stoppages a complete breeze without making a mess!"
Martin Bryner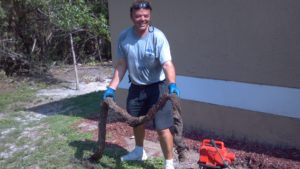 Martin from ASAP Contractors was our first ever photo winner for a root blockage he pulled with his Root 66. This sectional machine demonstrates the versatility and power of our drain snakes. "I was able to pull this mass of roots out of the drain after hooking into it with a retriever bit and pulling it back out of the drain. The Root 66 is a superior drain cleaning tool because it is compact, takes up very little room in my truck, and its high rotational speed can be stopped instantly by releasing pressure on the handle."
Greg Pavloski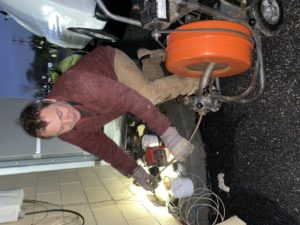 Greg submitted a photo of himself using a Speedrooter 90 on a main drain on a rainy Friday night. He showcased his professional drain cleaning skills and demonstrated the power of our sewer machines. Greg was able to clear his customer's restaurant main drain with this powerful machine.
Drake Balderas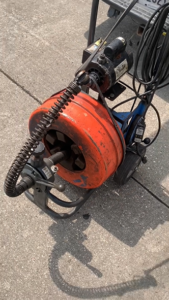 Drake was our video winner, who won by showing a fun video of him clearing a main sewer line with a 100-foot cable on the Speedrooter 92. He demonstrated how a good drain snake can make a big difference in drain cleaning.
We Have the Best Customers
We are deeply grateful for our customers who submitted their work to our contest. Their inspiring demonstrations of skill using our drain cleaning tools, drain snakes, and sectional machines truly showcased the effectiveness of General Pipe Cleaners' product range.
Remember, you too can be a winner! With the right drain cleaner tool in your hands, there's no drain or pipe that you can't tackle. So please keep your eyes peeled on our social media channels for the next way to participate.