Rescue Wrap For the Do It Yourself Market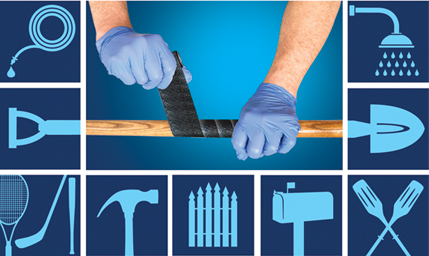 Rescue Wrap acts like a splint to repair plumbing, tools, patio furniture, sports gear, and more. It's easy to use. Just wet thoroughly, wrap it tightly around object to be repaired, and let it dry. It's waterproof, sandable and paintable. Repairs are made in minutes
Rescue Wrap provides an affordable means to prolong the life of nearly any tool or household item.
Features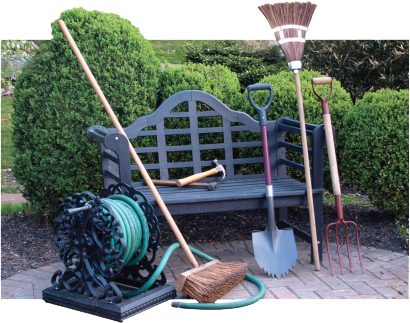 You'll find plenty of uses for Rescue Wrap:
Extend the life of tools, hoses, equipment and furniture
Strengthen items weakened by wear and abuse
Make emergency repairs quickly and easily
Repair kinked or leaking garden hoses
Fix leaking faucets and pipes
Strengthen weak shovel and tool handles
Rescue worn sports equipment
Fix a fence or furniture
Reinforce inspection camera push-rod
Rescue Wrap acts like a splint and protective layer. The fiberglass tape sets like steel and is easy to apply – just add water.
Buy Now
Rescue Wrap - Complete and ready to Operate
| Item # | Catalog # | Description | Weight | |
| --- | --- | --- | --- | --- |
| | RWP-12 | Standard Pack: 12 | 2.3 lbs | |
Do You Need Help?
Check out our Pro Tool Selection Guide or chat with a Drain Brain! We can help you by answering any questions about our products you may have.